All-4-One
2022-23 School Year Registration is now ON HOLD! If you need to register you will be put on a wait list....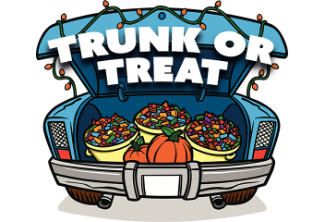 It's time for Trunk or Treat!  Please register  you trunk today:  https://www.signupgenius.com/go/30e0e4ca5ae29aafd0-trunk2
Before or Afterschool Registration:
1.  Fill out the registration form for the 2022-23 school year and bring in with:
     a.  Bring in your deposit (one week of care) OR subsidy certificate
     b.  Bring in your immunization copies
     c. Bring other documents as applies for Medical or Allergies  
d.  DROP off all paperwork and deposit or subsidy certificate at the ALL4ONE office.
You are NOT fully enrolled unless you meet with Tammy or Tami and receive a confirmation letter
Please remember that you are NOT fully enrolled unless these documents are in place.  
RATES:
Rates: (It's time folks... we have not had to increase our rates in over 10 years... but it is time)
**please DO NOT let rates stand in the way of enrollment... talk with us, fill out an application for a sliding scale rate or an application for subsidy with the Parent Child Center to help pay for child care**
Before School $75 per week
Afterschool $75 per week 
Before and Afterschool $150
Full weeks $275
Full days when school is not in session $50
**

All4One will work with families to make sure everyone can participate regardless of ability to pay**
** Sibling discounts and sliding scales available**  Based on hourly rate if 1 hour use or under please ask for discount ****
***Combo of hour in am and hour in pm can be done**** ask for discount
For more information please like our facebook page:  All4One
If you need to reach us:
Important dates:
October 7th, NO aftesrchool programs.  Staff will be in inservice for professional development
October 10th, NO SCHOOL NO PROGRAMS
October 11th, ALL DAY PROGRAMS, please register before sending students.
October 29th, Trunk or Treat!  5-8 sign up your trunk, WE NEED MORE TRUNKS!
Dates to Remember:
February 9th 
Early Release
Open 12:30-5:30pm
Must pre-register
February Break 21-25
OPEN all day
6:30 am - 5:30 pm
Must pre-register